Today, I want to introduce the new function, price tracing, to you. Price is usually the most important factor which decides whether a deal is made or not. As sellers, we should consider not only cost and profits but also customers' acceptance level to price.
it tells us the following information:
 Through price tracing of listing, we can observe the influence of listing price adjustment on sales volume and transaction rate to find out the most optimal pricing strategy. 
Where can we find the price tracing function?
One way is that we click items in Best Listing to enter into detailed analysis of specific Listing and we can click monthly trend to examine price trend. And the following price statistics are counted from March 1st.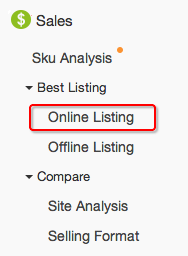 Provided that the changing of price will not affect daily page view into listing and daily page view is almost the same, we analyze the impact of price on sales volume. Surely, many factors will influence sales volume, so special attention should be paid to rule out these interference factors.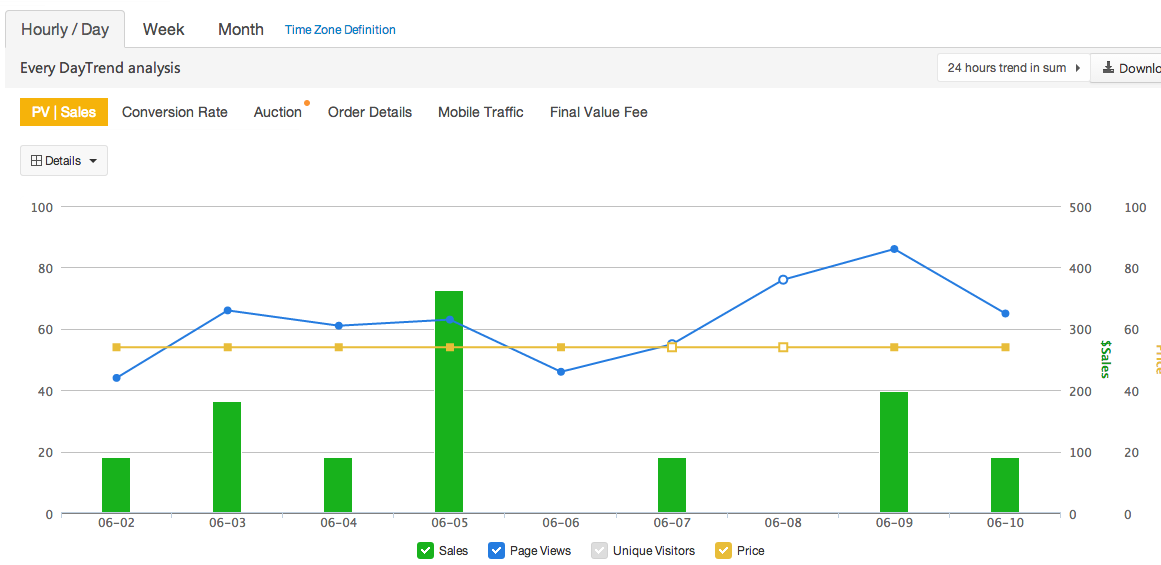 Also, we can switch to transaction rate to observe the influence of price adjustment on transaction rate.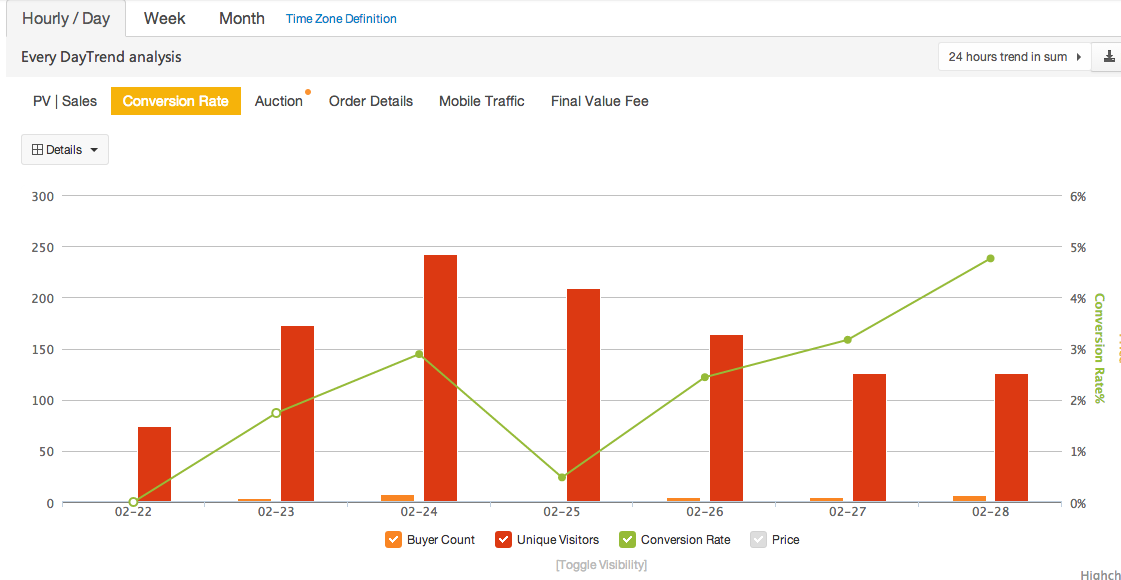 Another way is that we click SKU to enter into SKU analysis and then click monthly trend to observe. And the price is the average price of Listing items in SKU. If the average price is low, part of Listing items in SKU are sold in the way of auction.