Sellers of online stores attach little importance to the decoration of the store page. For one thing, even if they do the decoration, they do not know the effect of the page, how much page view is brought, how many people visit the page and how many people click the page.
For another, if a promotion campaign page is made, sellers are unable to know the effect of the activity and what the conversion rate is. They can only observe these details through the increased sales. Without quantified data and measurement, optimization and improvement are out of the question. Therefore, we specially provide statistics function of store custom page.
Find the "store custom page" item in page view Traffic form.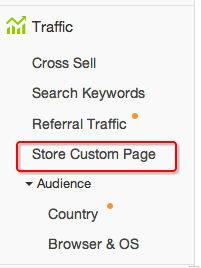 It is used to measure the effect of the custom page which is done through the analysis of page view, Unique Visitors, Listing Clicks, click rate and so on. This function may be applied in the following situation: to test the store page's effect on page view diversion for listing and to monitor click conversion condition of the page view of landing page in the promotion campaign.
If the store custom page is not set, there will be No Data in the page. The following screenshot shows the effect of the store custom page of test account. You can switch to different items through tabs

The following table specifies the page view, Unique visitors, Listing clicks, click rate of each store. You can analyze the statistics by clicking different items to sort it..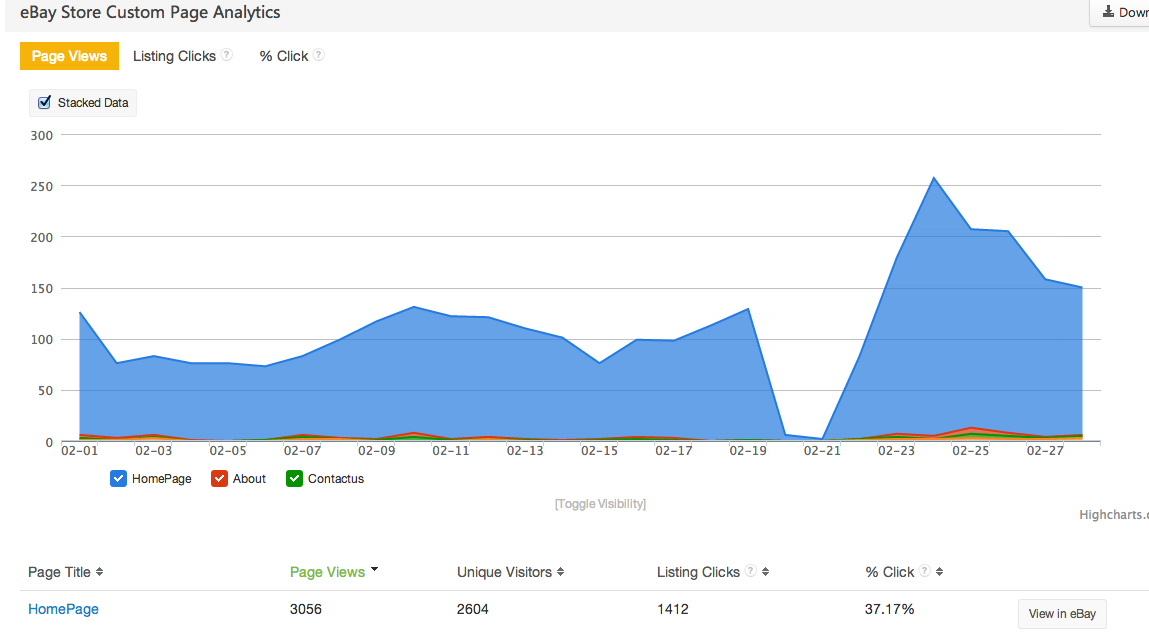 From the table, we can easily find that HomePage is the most popular one with decent click rate. And this result further explain that the effect of page view diversion for listing is not bad and vice versa.
If a promotion page is made, likely, the page view diversion situation brought by promotion can be tested through those statistics. Therefore, when you find that click rate of the promotion page and hits of are rather low, you should make an adjustment in time. Or it will wasteful that the increased page view brought by labor-consuming and resource-consuming promotion does not improve sales.