Thanks for supporting and recognition of our DataCaciques, we'd entered into the new development after the first wave of update on June 6th, and now we bring you second wave of system update in June.
Mobile web version online
In order to let everybody know that account data anytime and anywhere,We have developed mobile web version with HTML5 technology which is compatible with iPhone and Andriod mobiles. You can check the account data anytime and anywhere , the only thing you need to do is to get access to Data.ci/m with mobile browser, or scan the QR code to access to login in directly.

Cross Sell scope support SKU and keyword match
In order to solve the problem which is feed back frequently by customers that the cross sell scope can't be matched precisely, we upgraded the division algorithm of  cross sell scope, so far it can support to start  cross sell scope of one sku products, it also supports to choose from listings which included special keywords.
 Application scenarios: 1
For example:
If you want to choose all the listing which is relevant to mobiles and mobile cases to start cross sell as long as with keywords like Samsung Galaxy S5 or Samsung Galaxy S4 . Besides, it only appears the listing that relates to keywords like Samsung Galaxy in cross sell. More over, it supports combination among multiple keywords,even that IN, NOT IN, ,BEGIN, END , and EQUAL.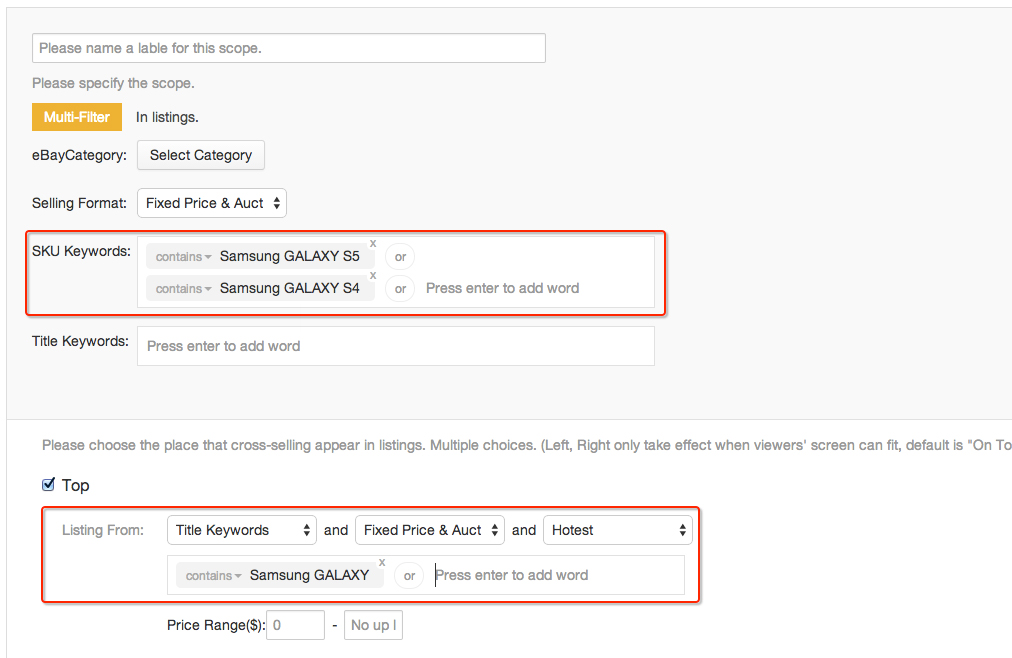 Application scenarios: 2
Supporting sku selection needs to start the cross sell products and the content appeared in cross sell. Such as :Need to start cross sell in products from SKU001and SKU002,and then come out products from SKU003,as well as support IN, NOT IN, ,BEGIN, END , and EQUAL  in order to match.
Referral Traffic  Online
It can be traced back to the special page of referral traffic by the special sources link. To supply you clues for analyzing referral traffic and evaluating  effects  of inbound drainage.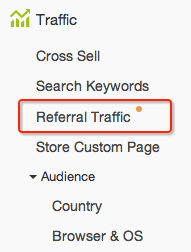 The traffic sources can be viewed from the list, the links from multiple similar websites will be merged. Click on the"View Details" can check that what special website pages has visited our special listing pages .